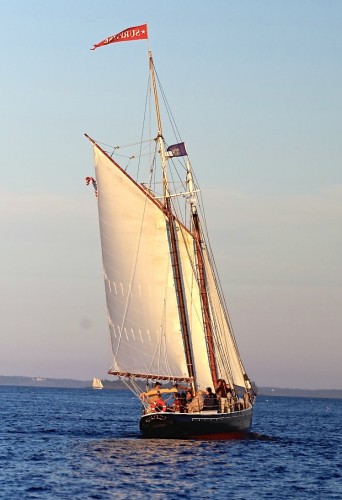 SUMMER
(July 1 to Sept. 15)
We leave the dock at:
10:00am, 12:30pm, 3pm, 5:15pm (sunset sail)
SPRING and FALL
(May to June and Sep 16 to Oct 22nd)
We leave the dock at
10:30am, 1:00pm, 3:30pm, 5:30 sunset sail
See us under the green umbrella at the Public Landing or call us.
207-236-4687
Please review cancellation policy at About Surprise FAQ's
SPECIAL EVENTS-
SEPTEMBER 14- Full Moon sail- Join us to watch the sunset and the full moon rise over Penobscot Bay. 5:30-7:45pm $50 Adults $40 Kids.